How to Check SSL Certificates
Digital certificates are digital identifying information used to verify the identity of people, computers, and other network entities. To convey sensitive data and carry out essential transactions, private and public networks are increasingly used. As a result, there is a greater demand for trust in the identity of the person, machine or department on the other end of the phone. Digital certificates and public key encryption identify devices and give digital communications a higher level of authentication and privacy.
1.How Do I View an SSL Certificate in Chrome and Firefox?
Thanks to SSL / TLS encryption and certification, SSL ensures that the data on this site is secure. It is essential to ensure that any website that processes sensitive information uses SSL. Sites that do not follow these guidelines are vulnerable to hackers and identity thieves, and may even be fraudulent.
With just a few clicks, Chrome makes it easy for any visitor to the site to obtain information about the certificate:
Click on the padlock icon in the website address bar

 Click Certificate (Valid) in the pop-up window

To make sure the SSL certificate is up to date, look at the validity start dates.
The intended uses of the certificate, to whom it was issued, by whom it was issued and the validity dates of the certificate are all presented. Extended Validation (EV) certificates display certain credentials to the site operator. You will only see which Certificate Authority (CA) issued the certificate in the "Verified by:" section at the bottom of the pop-up window for non-EV certificates, such as validated domain and validated organization. To find out more, go to the "More information" tab
EV Certificate in Firefox
Non EV certificate in Firefox
This takes you to the page's security details, where you can learn more about the website's identification (for EV Certificates, the firm name will be mentioned as the owner) and the encryption methods, ciphers, and keys.
Simply click "View Certificate" to see additional information about the certificate. The certificate hierarchy may be found on the "Details" page, and you can explore through the certificate fields.*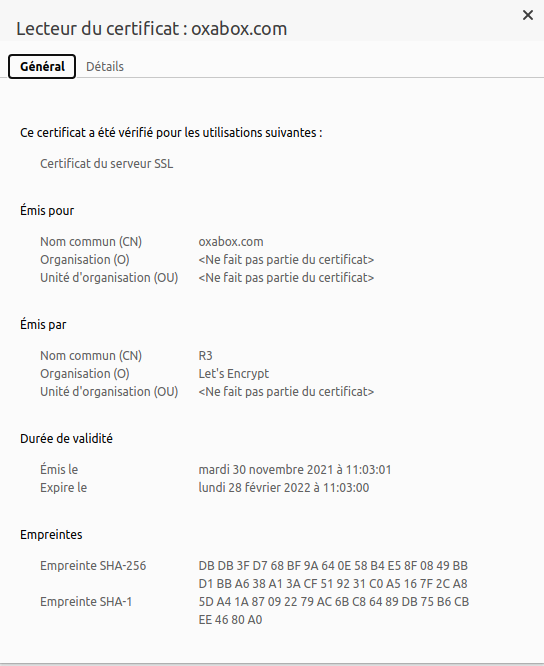 2 .How do I check if my SSL certificate is valid?
All digital certificates have a limited lifespan, beyond which they are no longer considered as legitimate. Certificates can have different validity durations and are frequently set to expire after one year, depending on corporate policy and/or cost concerns. To avoid service disruption and decreased security, certificates should be changed at the very least when they reach the end of their useful life. However, there are a few circumstances in which a certificate must be updated sooner (e.g., Heartbleed bug, SHA-1 end-of-life migration, company mergers, change in company policy).
To see if your SSL certificate is valid, you can use a variety of programs. However, with the correct knowledge, you can do it yourself. There are different ways to verify the validity of SSL certificates stored on your web server once you've discovered them.
One of those method is to start certlm.msc, open the Certificates – Local Computer window, and then look through the list of certificates listed in the store to ensure that only the valid ones are installed. It is a time-consuming task, but one that can be completed.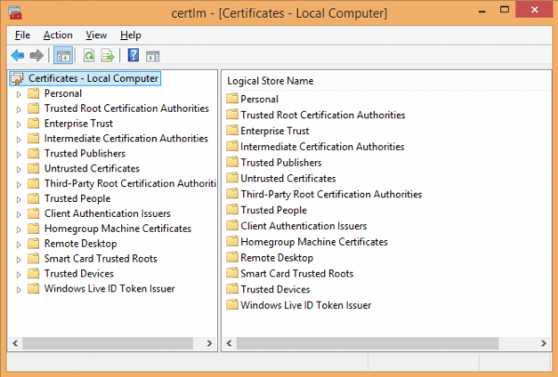 Validating SSL certificates and managing them can be a time-consuming and error-prone operation. There are numerous crucial duties associated with enterprise SSL certificate management, and ignoring or misusing even one of them might lead to a Web application vulnerability.
Need expert advice? Contact us and we will be happy to answer you and help you find the right hosting for your website.